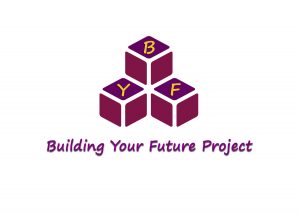 Poleglass Community Association @ Sally Gardens offer a range of services, additional projects run throughout the year such as training & education, Building Your Future Employability programme, Arts & Crafts, centre based  projects, accredited and non-accredited programmes. Please refer to Poleglass Community Association @ Sally Gardens Facebook for most recent opportunities.
Youth Project
The Connect Youth Project aim to remove individual barriers to training and employment by assisting young people aged 15-25 to overcome extreme, social and educational disadvantage so they can make a difference in their lives, enabling them to become economically active and make a positive contribution to their communities.
Opening times:
Monday 11.30-6.00pm
Tuesday 1.00-9.00pm
Wednesday 1.00-9.00pm
Thursday 12.00-8.00pm
Alternative Therapies
Alternative therapy treatment is available on an appointment/referral basis each Tuesday & Thursday 9.00am-3.00pm. Please contact Sinead on 028 90627250 for further details.
Advice Clinic
Sally Gardens Advice Clinic takes place each Wednesday 1pm-3.30pm. Falls Community Council facilitate the service and bookings made by telephone on 028 90202030.
Employability Programme
Takes place Monday to Friday, please contact Roisin, Sean or Brian for further details.
Circuit Training
Circuit Training takes place each Tuesday & Thursday 6.00pm-7.00pm .
Senior Citizens Weekly Luncheon Club
Sally Gardens Seniors meet each Friday 12-2.30pm for lunch and additional activities. Contact Lisa on 02890627250.
Sally Gardens & Safer Neighbourhood Intervention Disco
Colin Safer Neighbourhood Project provides a weekly disco each Friday 7.00pm-8.30pm, targeting 7+ age group. The disco is run and managed by a team of volunteers.