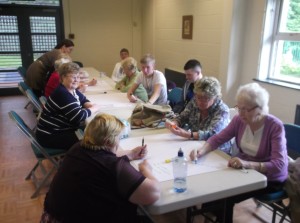 Sally Gardens Senior Citizens Club joined forces with young people from the Bytes Project in an intergenerational project.
Youth Justice supported the project, providing young people with the opportunity to explore issues that matter most to Senior Citizens living in the Colin area.
The project has certainly improved relations between young people and senior citizens and feedback from both groups highlighted the need to build on the positive work.